Keep Your Singing Alive with Regular lessons on Zoom
Singing lessons have commenced with the return of my regular students in September to my Belfast singing studio. It currently is not safe to teach singing face to face so I am continue to work with my singers using the technology of Zoom.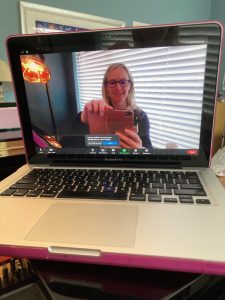 I have now had a full term of experience working with this medium. Although there can be a few little issues to do with internet connection on the whole my students are progressing and maintaining their vocal technique and stamina.
For many people singing is a hugely important aspect of their lives and not to be able to attend choir rehearsals does leave a huge gap in their music making. If you are missing your regular music making then this is an opportunity to keep your love of singing alive. As a singing teacher based here in Belfast I can tell you that this is the time to focus on the real work of vocal technique, improving your breathing and learning to develop your sound world without having to worry about all the repertoire you normally need to learn.
Get involved – Learn to Sing in Belfast
If you have always wanted to work on your singing technique then this is the time to do it. No pressure of learning lots of repertoire, just time to develop your voice. If you are interested in starting lessons I would recommend you send me a short video of you singing one piece of music. This can be recorded onto your phone and sent via Whats app.This give me an insight to your singing voice and vocal production.
One of the great benefits of using Zoom is that you can log onto your singing lesson from anywhere in the world.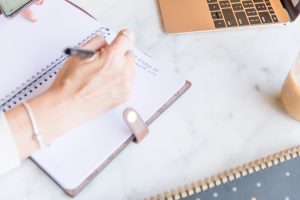 Book a Singing Lesson
I currently have some spaces remaining for daytime Singing lessons on Mondays, Tuesdays and Wednesday mornings. Just send an email and I will be delighted to help.

BBC Northern Ireland School Choir of the Year
It has been my privilege and honour to represent the Ulster Youth Choir on the judging panel of SCOTY 2019. It is so exciting to hear the talent of the school choirs who have entered the competition from all over Northern Ireland.
I am always impressed and astonished by the high level of Choral singing in our schools and I am amazed that our very busy music teachers can achieve so much when I know they are always working to very short timescales. Sometimes it is a quick rehearsal before school starts or a snatched lunch break. I speak for professional singers and musicians when I say … we would not have succeeded in this profession without the wonderful inspiration of a music teacher. A music teacher who inspired , supported and pushed us to realise our potential. We are so lucky to have such great teaching and musical resources in our schools in Northern Ireland.
We have already recorded all the heats from school venues all over Northern Ireland and the each heat is broadcast on BBC Radio Ulster,Sunday afternoon at 3 p.m. You can also catch the show on BBC Sounds if you have missed it:
https://www.bbc.co.uk/programmes/p070c5vd/p070fwjj
Tomorrow we will travel to Regent House, the winners of the title in 2017, to record our semi- final and I know it is going to be a great day of music making. Good luck to all the conductors, accompanists, and singers – I just can't wait to hear your performances.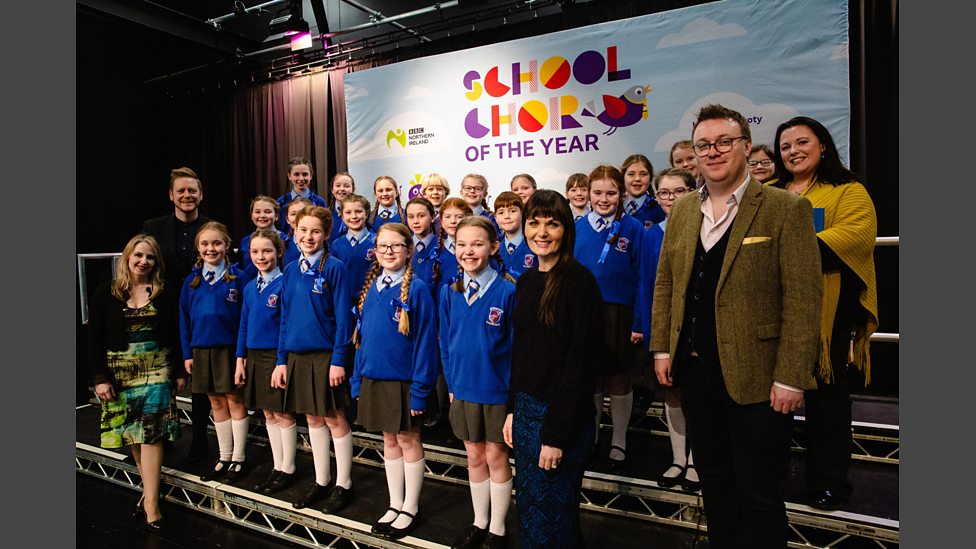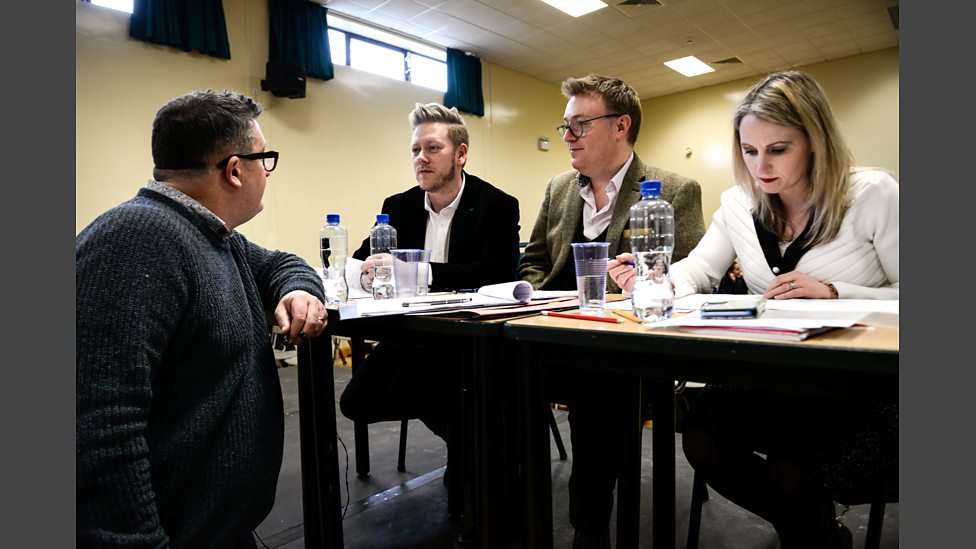 Award for Soprano Rebekah Coffey from The Arts Council Northern Ireland

20 creatives from Northern Ireland scoop Arts Council ACES awards
Monday 27th November 2017 at 2pm 0 Comments Literature , Music & Opera , Visual Arts , Community Arts , Drama , Dance.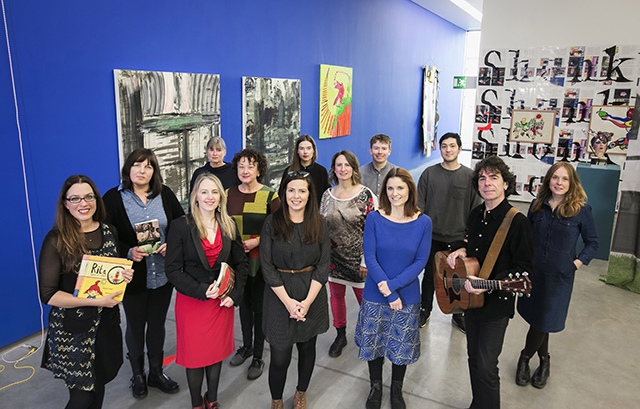 Pictured (L-R) are ACES artists, Myra Zepf, Kelly Creighton, Rebekah Coffey, Jane Talbot, Mary Murphy, Rhiann Jeffrey, Emily McFarland, Jennifer Goddard, James Conor Patterson, Ayesha Mailey, Koichi Samuels, Davy Watson and Andrea Spencer.
20 artists from Northern Ireland have been announced as the latest recipients of the Arts Council of Northern Ireland's ACES awards 2017/18, a National Lottery supported funding grant bestowed upon Northern Ireland's most talented emerging artists to allow them to develop their professional, artistic careers and create new work.
Awards under the Artists Career Enhancement Scheme (ACES) are made annually to professional artists working in music, visual arts, drama, dance, literature and participatory arts and are among the most prestigious awards bestowed by the Arts Council. The artists include three drama awardees, six visual artists, five musicians, five literature awardees and one community artist.
In addition to receiving a bursary of up to £5,000 each, many of the 20 artists have been partnered with a professional organisation or leading artists, at home or abroad, to help each of them to deliver new creative work. Some of these include; Prime Cut Productions, Queen's University, Ulster Orchestra, Institute of Contemporary Art Philadelphia, Moving On Music, An tSnáthaid Mhór, Tinderbox Theatre Company, Seamus Heaney Centre at Queen's University, composer Garth McConaghie and leading soprano, Nathalie Paulin, University of Toronto.
Roisin McDonough, Chief Executive of the Arts Council of Northern Ireland, commented:
"These 20 artists are already established and highly regarded in each of their fields. The ACES awards are given in recognition of their work to date and to provide them with support to take their careers to that vital next level. The ACES programme has been running successfully now for eight years and addresses the need for on-going training and skills development within the arts sector."