Rigoletto
Rebekah is delighted to announce that she will join Northern Ireland Opera to sing the role of The Page in Verdi's Rigoletto Rebekah joins an amazing cast, director Walter Sutcliffe and The Ulster Orchestra.
NI Opera returns to the The Grand Opera House, Belfast with the one of the most loved titles of them all … Rigoletto!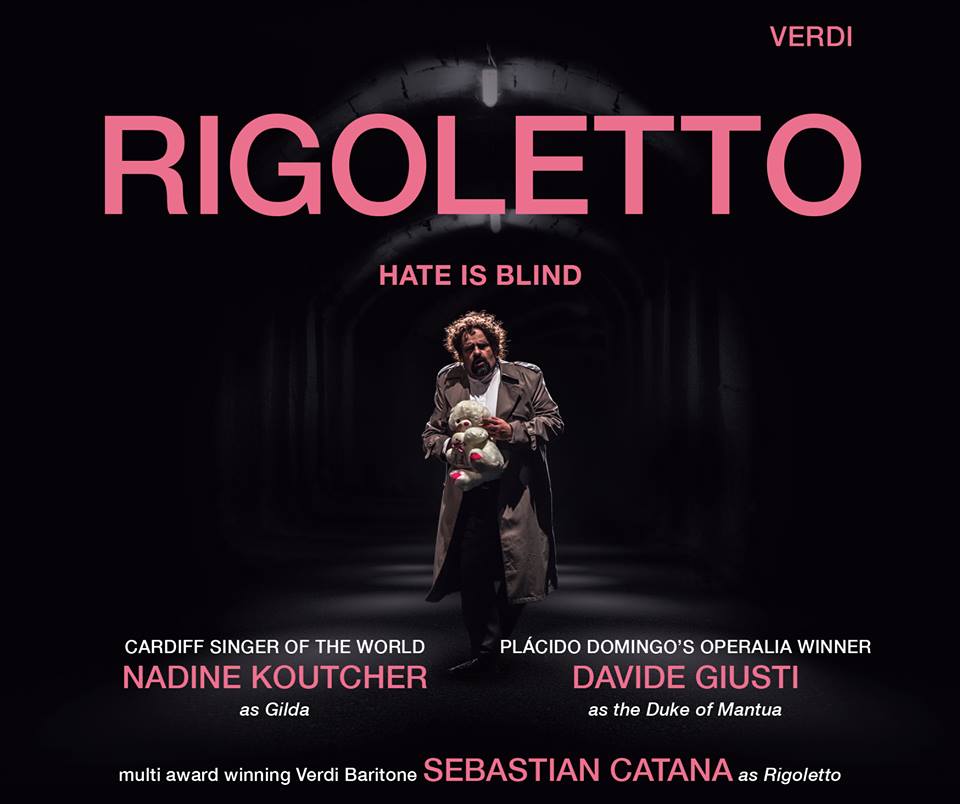 Northern Ireland Opera, in co-operation with the Ópera Nacional de Chile, presents Rigoletto by Giuseppe Verdi. Sung in the original Italian, Rigoletto showcases opera's greatest hits La Donna e Mobile and Caro Nome.
Rigoletto hates his job, his boss and his colleagues. He feels trapped by his disability. He can't get over his wife's death. The only things that keep him going are his love for his only child Gilda and his hate for the rest of the world. But how long can he keep his child safe in the poisoned world that he has helped to create?
Multi-Award winning Verdi Baritone Sebastian Catana, in his UK debut, stars as Rigoletto, with Cardiff Singer of the World Nadine Koutcher as Gilda and Davide Giusti, winner at Placido Domingo's Operalia World Opera Competition 2017, as the Duke of Mantua. Featuring the Chorus of Northern Ireland Opera and the Ulster Orchestra conducted by Gareth Hancock, this production is designed by Kaspar Glarner and directed by Northern Ireland Opera Artistic Director Walter Sutcliffe.
Venue Grand Opera House, Belfast.
Performance dates
30th September,
2ndOctober,
4th October
6th October.

The Diary of Anne Frank (monodrama)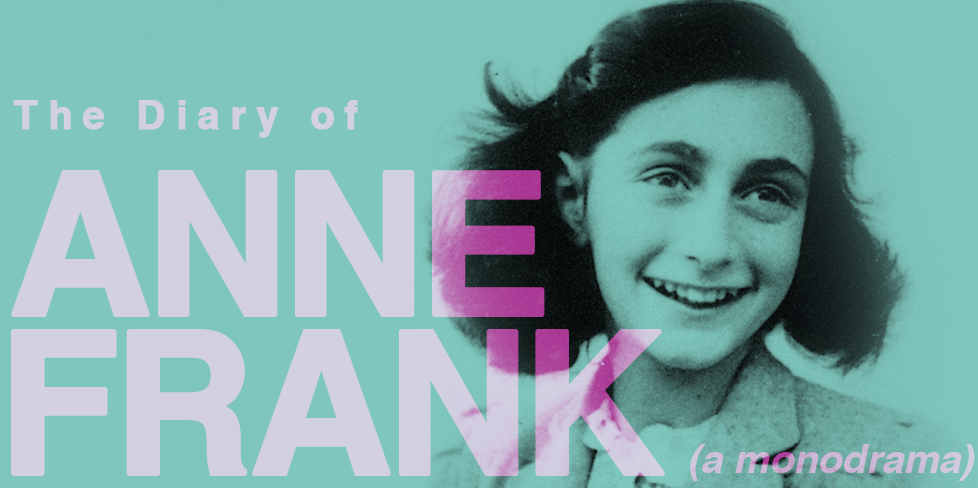 SUN 25 NOV | SONIC LAB | DOORS 2.45PM, £12 (£8 conc.) BOOK HERE https://www.eventbrite.co.uk/e/the-diary-of-anne-frank-monodrama-tickets-48948963668

Emotionally gripping and challenging are but a few words used to describe the Russian Composer Grigory Frid's mono drama 'The Diary of Anne Frank'.

Vivid and insightful , this dramatic work recreates the world of 13 year-old Anne Frank in hiding, living in hope, longing for normality for herself and her family.

This one women opera will be sung by Northern Irish Soprano Rebekah Coffey, who makes her return to her operatic roots. Known for her convincing operatic roles, Rebekah will sing the role of Anne, in English , in this concert performance. The score will be brought to life by a vibrant Trio Ensemble.

The Diary of Anne Frank has moved readers all over the world and continues to do so as a poignant reminder of the cruelty and suffering of the millions persecuted during the Holocaust.

"'Ach, ich fühl's' requires more inwardness and intensity – Her upper register surges and expands impressively here, vividly communicating the character's emotional desolation." Terry Blain, Ulster Orchestra, Arias in Advent


Award for Soprano Rebekah Coffey from The Arts Council Northern Ireland

20 creatives from Northern Ireland scoop Arts Council ACES awards
Monday 27th November 2017 at 2pm 0 Comments Literature , Music & Opera , Visual Arts , Community Arts , Drama , Dance.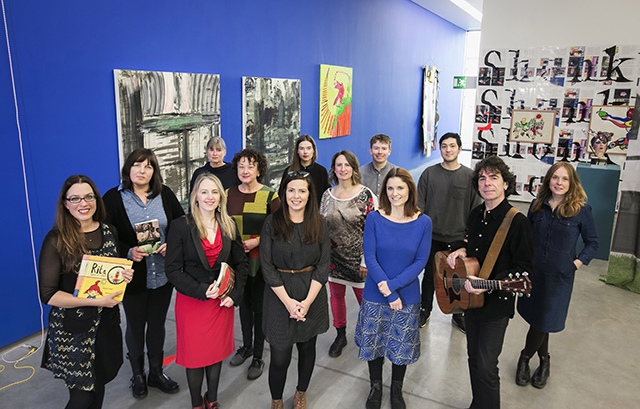 Pictured (L-R) are ACES artists, Myra Zepf, Kelly Creighton, Rebekah Coffey, Jane Talbot, Mary Murphy, Rhiann Jeffrey, Emily McFarland, Jennifer Goddard, James Conor Patterson, Ayesha Mailey, Koichi Samuels, Davy Watson and Andrea Spencer.
20 artists from Northern Ireland have been announced as the latest recipients of the Arts Council of Northern Ireland's ACES awards 2017/18, a National Lottery supported funding grant bestowed upon Northern Ireland's most talented emerging artists to allow them to develop their professional, artistic careers and create new work.
Awards under the Artists Career Enhancement Scheme (ACES) are made annually to professional artists working in music, visual arts, drama, dance, literature and participatory arts and are among the most prestigious awards bestowed by the Arts Council. The artists include three drama awardees, six visual artists, five musicians, five literature awardees and one community artist.
In addition to receiving a bursary of up to £5,000 each, many of the 20 artists have been partnered with a professional organisation or leading artists, at home or abroad, to help each of them to deliver new creative work. Some of these include; Prime Cut Productions, Queen's University, Ulster Orchestra, Institute of Contemporary Art Philadelphia, Moving On Music, An tSnáthaid Mhór, Tinderbox Theatre Company, Seamus Heaney Centre at Queen's University, composer Garth McConaghie and leading soprano, Nathalie Paulin, University of Toronto.
Roisin McDonough, Chief Executive of the Arts Council of Northern Ireland, commented: "These 20 artists are already established and highly regarded in each of their fields. The ACES awards are given in recognition of their work to date and to provide them with support to take their careers to that vital next level. The ACES programme has been running successfully now for eight years and addresses the need for on-going training and skills development within the arts sector."

The Diary of Anne Frank by Griogory Frid
Rebekah is delighted to announce her success in the ACES awards from the Arts Council of Northern Ireland. Returning to the concert platform last year following the birth of her two little boys, Rebekah is now keen to kick start her Operatic career again. With the support of her mentor Brian Carson of Moving On Music and the Arts Council of Northern Ireland, Rebekah will be working on the one women opera by Grigory Frid, "The Diary of Anne Frank".
Details will evolve over the next 4-6 months with a concert performance planned for November 2018. This is a wonderful piece of operatic work based on Anne Frank's diary which detailed her harrowing experience in hiding from 1942- 1944. This will be an emotional and dramatic role for Rebekah to play and she is really looking forward to working on the project.